Founder of Seeking Health and Strategene Genetic Testing, Dr. Ben Lynch, ND, top educator of the MTHFR movement.
Amy was struggling with losing baby weight and wasn't getting anywhere with what her PCP was recommending. Watch Amy tell her story.
Functional Medicine Testimonials
Amy
I love seeing Dr. Emily! She is an extremely personal health professional. It's wonderful to feel like I have a guide, an instructor as I walk this journey towards optimal health. I was finally able to shed super-stubborn baby weight with her guidance, losing 30 pounds and 3 dress sizes in 3 months! She's punctual and professional. Her office manager is quick to respond and very helpful. I just made one of the recipes from her weekly support emails and it was delicious!
Bekah
I am now 7 months pain-free, feeling better than I have in years and 45 pounds lighter. Dr. Emily found the root causes of the pain, provided solutions and educational tools to help me become and stay healthy. If you're struggling with frustrating symptoms, go see Dr. Emily. You won't regret it.
Angie
Dr. Emily helped me get back on track with my health and lose 32 lbs. I highly recommend her and her assistant Deanna. Never pushy, ALWAYS takes the time to listen and if you have a setback, they encourage you to get back up and keep going!!!!
Heather
I stumbled upon the Enlighten website after searching for information on MTHFR online. I had been very sick over the winter and was having a difficult time recovering. I was struggling with my energy levels, hair loss, gaining weight and other symptoms common with motherhood. While working with Dr. Emily, we discovered multiple issues I was battling, but the good news was Dr. Emily knew how to support my body to help it heal! Yes, it took some drastic diet and lifestyle changes, but I feel like Im in control of my thyroid and the rest of my body for the first time in more than a decade. She listens, which is rather rare in some medical practices these days. I have never been to a doctor's office where the small victories toward health are celebrated so much. I recommend Enlighten to all my friends who feel like "something is wrong" in their bodies and traditional medicine and doctors aren't finding the answers.
Vicky
I am not your typical medical case and in fact, my health journey has been a long and complicated one. I had been with an ND for 10 years and had felt that there was nothing new to gain by staying. I had been feeling for some time that I had gone as far as I could go. This fall I decided it was now or never to continue to get to the bottom of some of my health issues. My daughter had spoken of Dr. Emily and when I listened to one of her videos, I knew I had to see her. Something clicked. She had a bubbly enthusiastic approach to treating patients. I have never looked back. We are uncovering things layer by layer. She is patient, very knowledgeable and explains things in detail which I enjoy learning. I have come so far in such a short period of time. I have always received such personal care and have never felt like a number or a quota. We are so fortunate to have Dr. Emily doing what she loves. She does not disappoint.
MTHFR & Fertility Testimonials
Beth & Baby Aislinn
Rainbow babies are the blessings that come after a pregnancy loss & in my case, I had 2 miscarriages (the first at 8 weeks & second at 5) when my midwife asked if I would be willing to let her order bloodwork to shed some light on what was going wrong for me. That bloodwork revealed a single gene MTHFR mutation. The first thing my midwife did was ask me to contact Dr. Emily, the second was to read up on my mutation. After lab work to identify my unique needs she put together a personalized prenatal support plan & carefully explained to me what my body needed & why. Each trimester we ran labwork, reviewed my progress, then addressed new symptoms like heartburn, exhaustion, muscle cramps & nausea.
Dr. Emily was crucial in not only helping me successfully carry my daughter to term but she also caught a drop in my iron levels that would have caused me to "risk out" of the homebirth I had been planning. Our daughter Aislinn was born in May. Since her birth, I have continued to see Dr. Emily to optimize my supplementation in order to support breastfeeding & postpartum recovery. Here at Enlighten Functional Medicine Dr. Emily Hecker is passionate & dedicated to seeing you through a healthy pregnancy.
Kari & Baby Jude
I will forever be grateful to you for all the advice and guidance you gave me before I got pregnant again and throughout my pregnancy with Jude, and, of course, since then too. I don't know if I would have my Jude if I didn't start down that path with you as my doctor. And little things (that are really big things) like who has such a cool doctor that they loan you their pretty white coat while you're trying to find maternity clothes and how lucky I am that you were so into finding out more about MTHFR. I know I was meant to have Jude so it stands to reason I was meant to stumble upon Purely Motherhood and such a wonderful doctor in you.
Julia & Baby Leela
My husband and I had been trying for over a year to become pregnant. Something wasn't working for us. Month after month was another negative pregnancy test. I tried everything as far as fertile aid supplements, ovulation sticks, and tracking my temperature. Nothing was working for us. Finally, I turned to a fertility specialist to help my husband and I become pregnant through intrauterine insemination known as IUI. We had the procedure done and a couple weeks later I got my first positive pregnancy test! My happiness was short lived when a couple days later I took another test and it came back negative. I was devastated, heartbroken, and confused. How could this happen? The doctor informed me that he tested my blood for a gene called MTHFR and I was homozygous for the c667t gene mutation. I did as much research as I could and I knew I needed someone who could help me understand all of this! That is what brought me to Dr. Emily!
I couldn't be more thankful for her. Not only is she extremely knowledgeable, but she is so compassionate and made me feel so comfortable. I will never forget my first time in her office as I shared my story with her, she said "Julia, can you give me 3 months of your time? I believe with the correct supplements and diet, that you will become pregnant naturally, and if not, then go back to the specialist". I trusted Dr. Emily and I truly believe the Lord led me to her for a reason. Dr. Emily put me on a plan tailored to my blood work results. I started my supplements and new diet on October 1st and on November 22nd, just short of 2 months later, I became pregnant naturally and had lost over 15 pounds. I prayed daily that God would guide my footsteps in my journey to have a baby and I know that He led me to Dr. Emily. She took the stress out of the most stressful time of my life, she reassured me I wasn't alone in this and that she was there to help me every step of the way, and she gave me back hope that I would conceive a child…and I did! My little miracle was born in August. Thank you Dr. Emily and Deanna for making feel like family, and helping me start my own!
Kathy & Baby Sullivan
I am a 44-year-old married woman who has been trying to conceive using for over six years with 6 unsuccessful implantations using the 13 IVF embryos we were blessed with. The last three embryos survived the thaw and have a much different story. Thankfully three months prior to our last frozen embryo transfer I had my first appointment with Dr. Emily. I started to feel better immediately; more energy, better focus, less anxiety, less craving for sweets and an overall better mood. Each month my blood work continued to get better and I was encouraged that we were creating a better environment for our next embryo transfer. The last round of 3 embryos was implanted and from that successful transfer, one baby stayed strong and snuggled in. I remember seeing and hearing that little heartbeat at 5 weeks during our Ultrasound. I was blessed with a health, uncomplicated and full term pregnancy.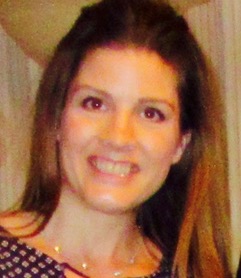 Jen From Indiana
I found Dr. Emily online when searching for a functional medicine doctor with expertise in MTHFR mutations. It was important for me to see someone who had training with Dr. Ben Lynch. Dr. Emily practices 3 1/2 hours from where I live however, I'm thrilled that I chose to make the day trip to meet her!
Chelle
Dr. Emily was the long-awaited answer to my prayers…I was bloated, depressed, inflamed, and anxiety was at an all-time high. There were no doctors in the STL area who had answers to assist with my recent MTHFR diagnosis. I have already lost over 20 lbs & she has provided me the support, tools, and encouragement to stay focused on my path to success.
What Other Professionals Are Saying
Dr. Kristina Ruddle
DC, CACCP, Healthcare Complete, St. Louis, MO
Although I had a great educational base from Logan University and my undergraduate work at Saint Louis University, I wanted to be sure I saw someone that had a deep understanding of functional medicine and MTHFR. Dr. Emily gathered information about recent genetic testing I had done, along with my symptoms and medical history, and decided on some key lab work that I should have done. We then agreed on diet changes, supplementation, and an overall plan to gain optimal health. Not only did I notice significant improvements in long-term symptoms I had been having, but I am very excited to welcome my first baby, a girl, in the spring of 2019. I am so happy to know I did all I could to give her the most healthy start to life! Thank you, Dr. Emily!
Ashley Nanney
Chef
Some of the top doctors in St. Louis refer their patients to Dr. Hecker when they get stuck or want additional insight into complicated issues. If you are looking for warmth and impeccable knowledge, you have found a great doc!
Dr. Kristina Brazier
Dr. Hecker is passionate about her family and her patient's health and well being. She treats everyone with the utmost compassion and dedicates herself to finding the root cause in each individual case as she continually educates herself with the most recent and relevant literature. As a physician, I have faith and trust in her to care for both me and my family as a Functional Medicine provider.
Take The First Step On Your
Perhaps you have questions you'd like to ask before you make a decision to become a patient. My patient coordinator, Laci, is standing by, happy to answer any questions you have to determine if Enlighten Functional Medicine is right for you.